I will and only can teach you how to make a cake, but the creation is within yourself. Never be afraid of doing something you never attempted before, the only thing stopping you is your fear… But trust me your desires and dreams will overcome all fears and you will become an amazing baker… but somehow I think you already are...
Here are some of my baking lessons:
Macaroons
Choux Pastry
French Tarts
Breakfast Goodies
Lemon curl, ganache, jams, crème patissiere (custard), crème au beurre
Make your own wedding cake
Pops: how to turn cakes into pops
Croque en bouche (piece montee)
Make your own party cake
And much more...
My baking lessons cost vary from €35 to €65 per person, depending on the subject and length.
I provide all ingredients and recipes and I would love for you to participate in taking part in my lessons…
---
Where It All Happens
I usually teach groups in the following venues:
Your own home, anywhere in Cork or Ireland.
Brennans cooking school Cork,
A touch of Magic Cake Academy, Cork.
For Private Lessons: One to One
I will teach you in my own home in Cork.
---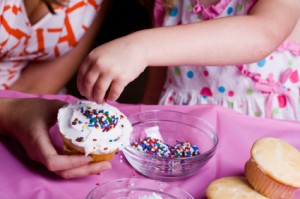 Kids
I can teach kids in your own home. €15 per child for a party
It's great to Learn baking from a young age, I will teach you step by step how to make lovely French cakes, you can also practice your French at the same time! Contact me for more details.
What a great idea for a birthday party, let the kids make their own cakes, decorate them, bake them and later on enjoy their very own creations!
---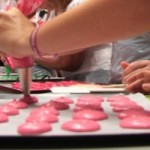 Adults: Group Baking Events

Whether you're planning an office/team activity, client entertainment, a birthday surprise, a school reunion or even a hen party; whatever the occasion, Group Baking Events with Christine Guirault are a perfect alternative day or evening out.
Individual lessons or arrange a group of friends for a bit of fun! Classes are tailored made to suit your needs, don't hesitate to contact me…
Note: To book a Class with Brennans, please see www.cookshop.ie Classes fill up fast, book now to avoid disappointment!