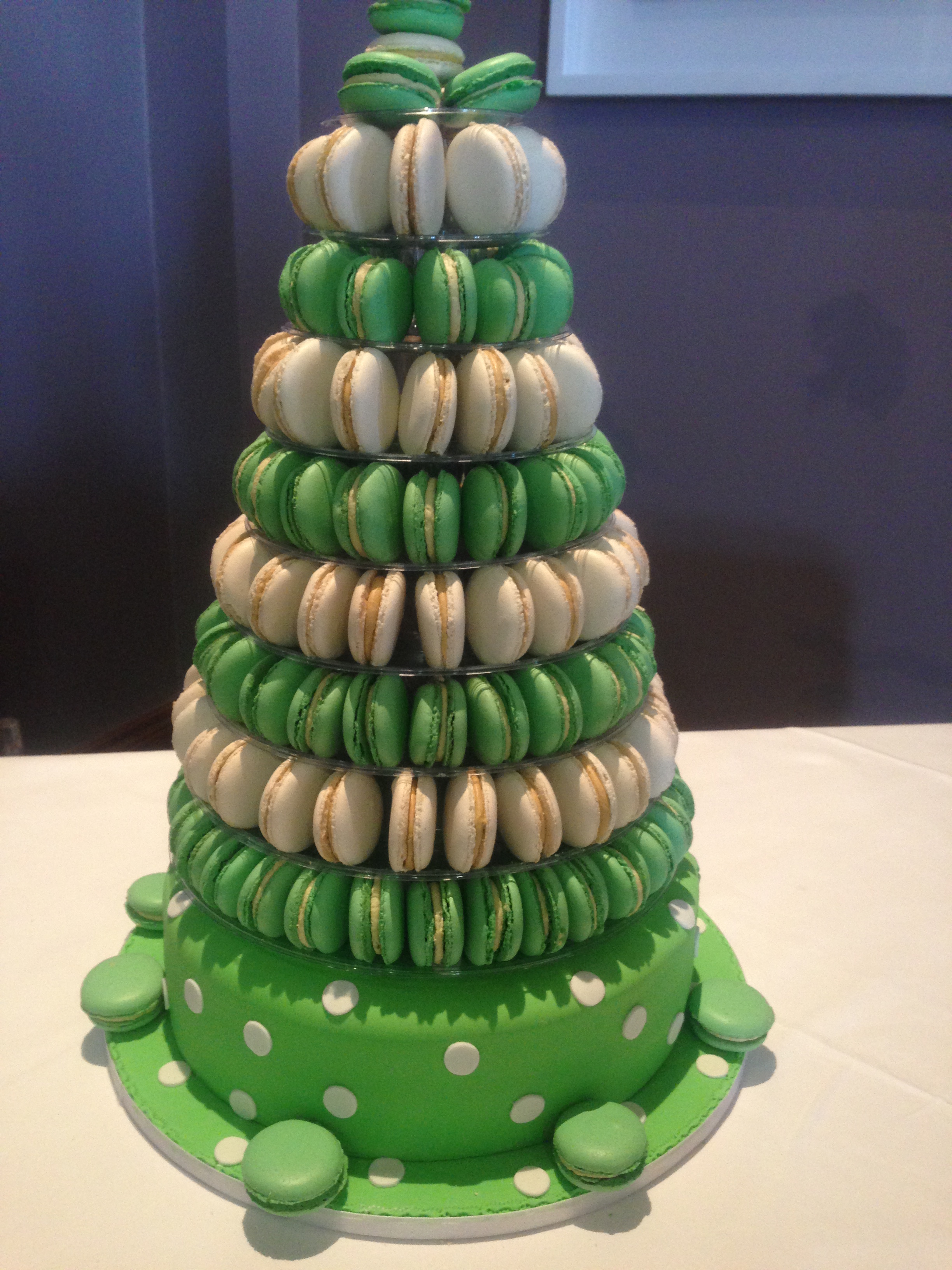 Wedding cakes are one of the most fascinating cakes to make. I have to create a unique piece through someone else eyes, which can be challenging at times but yet very unique and exhilarating at the same time. A marriage should be about the person you love, cherish, respect and a wedding cake in the making is very much the same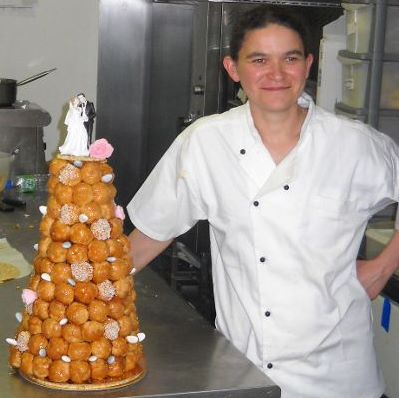 Piece Monte also known as Croquebouche

A pièce montée means literally "assembled piece" or "mounted piece" is a kind of decorative confectionery centerpiece in an architectural or sculptural form used for formal banquets. The term pièce montée is sometimes used to refer to the dessert also known as croquembouche, an assemblage of cream puffs (or occasionally other kinds of candy or pastry) filled with creme patissiere, stuck together with caramel or spun sugar into a tall, usually conical shape. It is traditionally served at parties celebrating weddings and communions, christenings in France.
Cost vary depending the size and decorations, an average is €5.50 per person (based on 3 choux per person).
---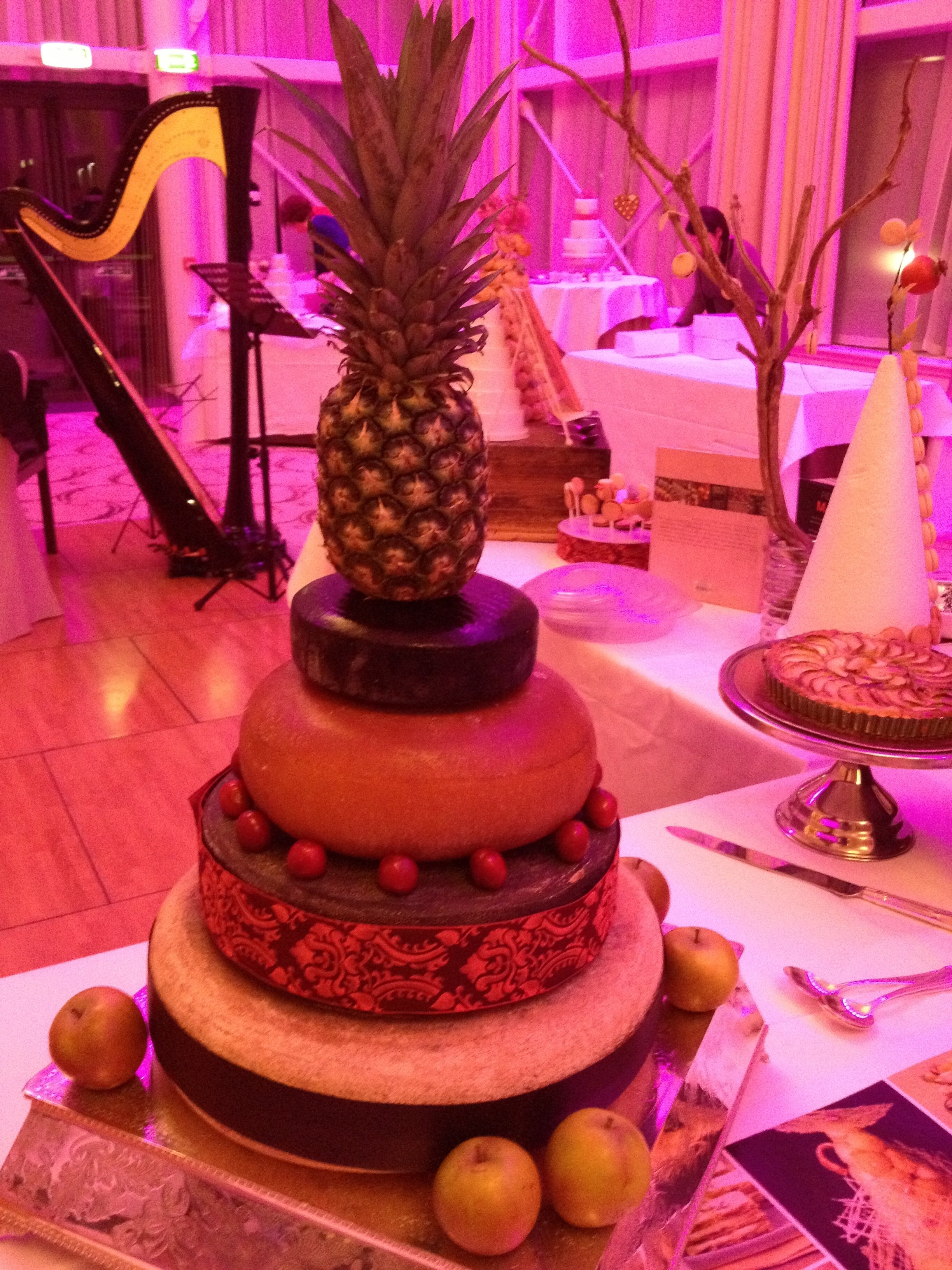 Cheese Wedding Cake
The cheese wedding cake is now well in fashion, if you're looking for something different
I can create a cake with French and Irish cheeses for your wedding day. Decorated with fresh seasonal fruits, macaroons,crackers or anything else you may like.
Cost will vary depending on the variety of cheeses, numbers and variety of fruits.
---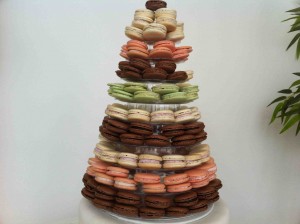 Macaroons
I think macaroons speak for themselves, they are full of colors, differents flavours and so easy to eat. Having a macaroons tower, lollipops, yoyo or giving them as a favour for your wedding should bring smiles to your guests and of course to you and your future wife/husband to be
Some of my flavours...
Chocolate, coffee, raspberry, vanilla, chilli, lemon curl, green tea, lavender, coca cola, pistachio and much more…
Cost vary from € 1.50 to € 2.50 (green tea), depends of flavours and quantity.
---
I can make Anything you like, just ask!
And If you have a cake in mind, please feel free to contact me.
All Cakes available to order for Weddings, civil ceremonies, Christenings and communions
please contact Christine for further information.